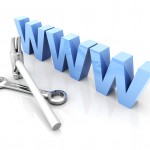 Each week, linked up for your reading pleasure. Actually, this week we cover the last 2 weeks as I had a short week off. Topics include the usual mix of health related stories, microbes doing Twitter, bumble bees eating poo and surveys of gut microbes of the world's largest rodent and the Panda (just in case you've ever wondered).
Microbe implicated in colorectal cancer: Checking this out here via this… and now posted here.
"Probiotics effective in combating antibiotic-associated diarrhea." – 4 studies discussed at ACG Annual Conference. Would be great if they could publish the papers.
Immune benefits (well, increases in antibodies but nothing else) of two probiotic strains in new clinical study.
Reviewing the evidence: prebiotics, probiotics and obesity.
Social networking for microbes, raising concerns about antibiotic resistance. Read all about it with another great article from Ed Yong.
Interesting discovery! The humble bumble bee eats poo for protection against infections (including the one that's causing population collapse).
Just in case you've ever wondered: gut microbes surveyed in the world's largest rodent, the Capybara (see right).
IBS: Significant differences again reported in gut microbes. Still wondering about causes and consequences here.
Melting permafrost, methane and climate change, we now at least know that there are some microbes present that can consume methane.
Microbes and mood disorders. Review suggests gut microbes and immune function play a role.
Interesting link between gut microbes and type 1 diabetes revealed by some super advanced sequencing.
And finally, I've always wanted to know… Panda's survive on bamboo because of special mix of gut microbes.
If you enjoyed this article, please consider sharing it!
Looking for something?

Some Questions

What's microbes.me about?
Microbes... and us humans.

More specifically...?
Bringing context and meaning to interesting discoveries made about microbes and how they might affect us. Even more specifically, it is about investigating the science of microbiology and explaining what it means and what we should think about with respect to the latest microbial discoveries..

Who's behind microbes.me?
Max Bingham. I'm a science writer and this is my channel for going on and on about a topic I think is fascinating. I worked for 10 years as a research scientist studying gut microbes. I have a PhD in gut microbiology. All opinions are mine, except when they're from a guest, and any waffle is just a great idea working itself out.