Currently viewing the category: "Microbiomics"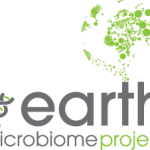 Big is not something you would immediately place in the same sentence as microbe. However if your ambition is to catalog all microbes on earth it is probably wise to think very big. That is exactly what the Earth Microbiome Project aims to do in what we can rightly call massively [...]
Continue Reading

→
Looking for something?

Some Questions

What's microbes.me about?
Microbes... and us humans.

More specifically...?
Bringing context and meaning to interesting discoveries made about microbes and how they might affect us. Even more specifically, it is about investigating the science of microbiology and explaining what it means and what we should think about with respect to the latest microbial discoveries..

Who's behind microbes.me?
Max Bingham. I'm a science writer and this is my channel for going on and on about a topic I think is fascinating. I worked for 10 years as a research scientist studying gut microbes. I have a PhD in gut microbiology. All opinions are mine, except when they're from a guest, and any waffle is just a great idea working itself out.