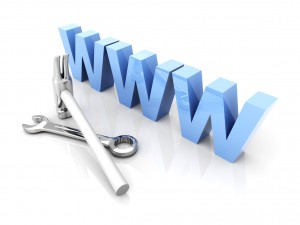 Each week linked up for your reading pleasure. This week, it's all about erm.. well.. everything. We learn that it's really complicated that fat and eczema is not solved just yet. IBS might, might be related (again) to gut microbes and that it's really expensive to learn about diarrhoea. Bogs are also happily full of bog bugs… and sink bugs and… hand bu… What a relief! 
Here we go then…
A veeeeery complicated dissection of a relationship between gut microbes, immunity and fat (paywalled) at Nature Medicine.
A clinical Study in infants and atopic dermatitis: no effect of prebiotics in infant formula.
and while we are there… no effect of two probiotic strains in eczema in another clinical study.
IBS: Differences in gut microbes uncovered in IBS via two studies (pay-walled), discussed in an editorial and picked over here by yours truly.
and while we are there… IBS discussed again in a review.
Prebiotics and Probiotics for skin (paywall) and it looks like an article might appear on skin/microbiome/cosmetics via @kellydobos (here's the tweet, and I'll update when/if it appears… could be interesting).
Bog bugs: Survey of public toilets confirms gut bugs associated with toilets and skin microbes associated with the sink. Well, at least we now have that nugget confirmed.
Clinical perspectives on acute diarrhoea. However, how the publishers can possibly justify $86 for 24 hours access is beyond belief – expect a response @ maxbingham.com).
Dodgy probiotic claims targeted at IBD patients discussed. But again, buyer beware, I hope you have some sort of access… a bargain at $42.
And finally… rocking through the guts of, well everything and more, we are introduced to the concept of 'Microbial Resource Management'. If there is anything in this, you can expect a comment next week.
Odd 'omic' word competition (which I might start running weekly) – new for this week… Probiogenomics…
Have a good weekend!
If you enjoyed this article, please consider sharing it!
Looking for something?

Some Questions

What's microbes.me about?
Microbes... and us humans.

More specifically...?
Bringing context and meaning to interesting discoveries made about microbes and how they might affect us. Even more specifically, it is about investigating the science of microbiology and explaining what it means and what we should think about with respect to the latest microbial discoveries..

Who's behind microbes.me?
Max Bingham. I'm a science writer and this is my channel for going on and on about a topic I think is fascinating. I worked for 10 years as a research scientist studying gut microbes. I have a PhD in gut microbiology. All opinions are mine, except when they're from a guest, and any waffle is just a great idea working itself out.