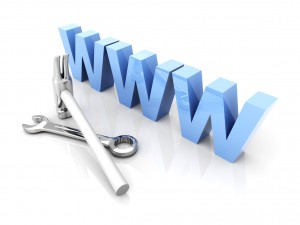 In the first of an ongoing series, Last week in Links will bring together links to research and other content that are interesting from the perspective of microbes and us. It might simply be content that I have not had a chance to cover in more detail. It might also be content that is interesting but that I have not (yet) weaved into a full article. It might also be content that is locked up behind a paywall and that I have not got my hands on yet. I hope you find them useful.
Research
Should we worry? large RCT shows prebiotics in infant formula do not affect fever episodes… in infants.
Woh! This study and this one suggest viruses might need a helping hand from gut microbes to wreak havoc.
Clever… Multiple Sclerosis is blamed on intestinal microbes (the lot) but don't worry, it's in mice genetically pre-disposed to developing MS when they have microbes in their gut. Interesting!
Gum disease only develops when normal mouth bacteria are present, suggesting they could be altered to prevent it. It is a long way off.
One to watch: getting around antibiotic resistance by disabling the needle.
Believe it when it's published: More cranberry anti-infection claims.
… Oh? published today but locked up in a journal that does not even publish its table of contents (tick, tick, tick).
Cause or consequence? Type 1 diabetes, allergies in infants and altered gut microbiota composition.
Don't read this having your lunch: Faecal transplantation effective in getting rid of C.difficile infection in 87% of cases (although the report might be positively biased).
Blame the weather: Infection rates climb in summer months; but what about climate change asks Maryn Mckenna?
A lead worth watching: Keeping bacteria at a small distance (50μm) in small intestine via antibacterial proteins.
If you enjoyed this article, please consider sharing it!
Looking for something?

Some Questions

What's microbes.me about?
Microbes... and us humans.

More specifically...?
Bringing context and meaning to interesting discoveries made about microbes and how they might affect us. Even more specifically, it is about investigating the science of microbiology and explaining what it means and what we should think about with respect to the latest microbial discoveries..

Who's behind microbes.me?
Max Bingham. I'm a science writer and this is my channel for going on and on about a topic I think is fascinating. I worked for 10 years as a research scientist studying gut microbes. I have a PhD in gut microbiology. All opinions are mine, except when they're from a guest, and any waffle is just a great idea working itself out.